Select your heating system type
We need to determine your heating system type to proceed to the next stage. See the system types below and choose the 'choose' button for your system type.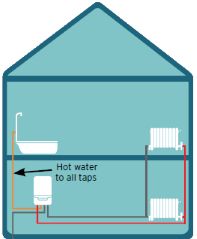 Combi Boiler
All components are within the boiler and hot water is on demand ie no seperate hot water cylinder.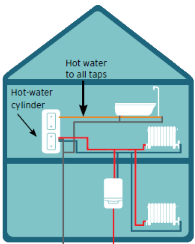 System boiler
A system boiler where pump, expansion vessel, bypass valve usually inside boiler. You have a seperate hot water cylinder.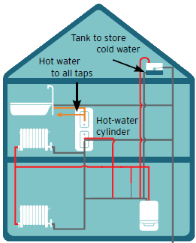 Regular boiler
A regular or open vent boiler, where components are external ie pumps, expansion etc. Seperate hot water cylinder.