Interactive Fault Finder – System Boiler S Plan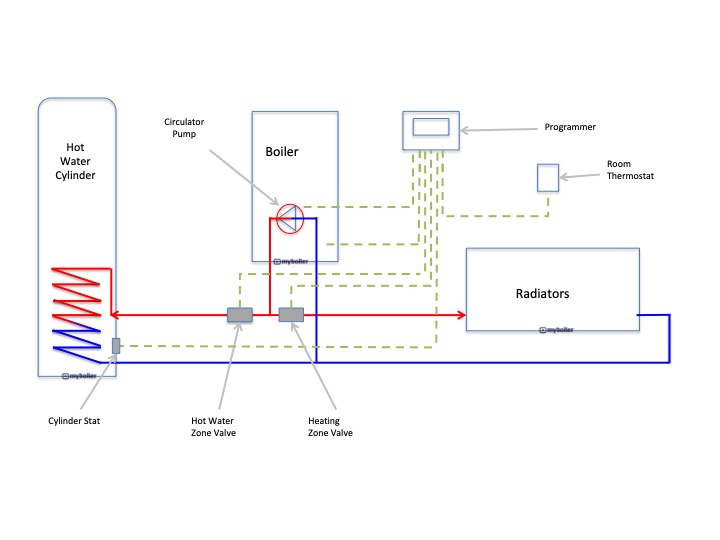 Fault finding sequence
In a system boiler s plan setup. The following list is step by step sequence to try to solve the reason why the heating system is not working.
1. Check the primary fuel of the boiler is working ie check that the gas is on from your cooker, and also check gas at meter is fully open as the boiler requires more gas than a cooker or hob
2. Check electricity supply to the boiler and controls is working
3. Check your heating controls are working.
4. Check your heating pump is working.
See below interactive tool to show you further information on each of the above steps.