Vaillant Water Pressure Sensor
The Vaillant Water Pressure sensor is a part that detect pressure digitally and relays back to the boilers electronics. There have been a few versions of this part, mainly used in the ecotec series of boilers. The pressure sensor was originally located inside the boiler at the bottom left corner. In newer version boilers it is now located just below the heat exchanger, on the inlet pipe, whereas previously it was located on the outlet.
Shown below is the new type pressure sensor. In it's correct functioning, the pressure sensor will display an approx 0.3 bar increase when the pump is activated. This can be seen in the pressure menu of the vaillant ecotec.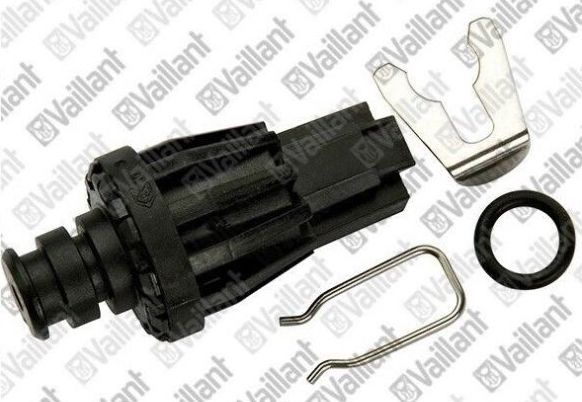 Older Version
The Vaillant ecotecs older version pressure sensor had a smaller hole compared to the newer type, therefore is got blocked more frequently. It is shown with a pink and brass casing, rather than the newer all black version.