Nest Thermostat E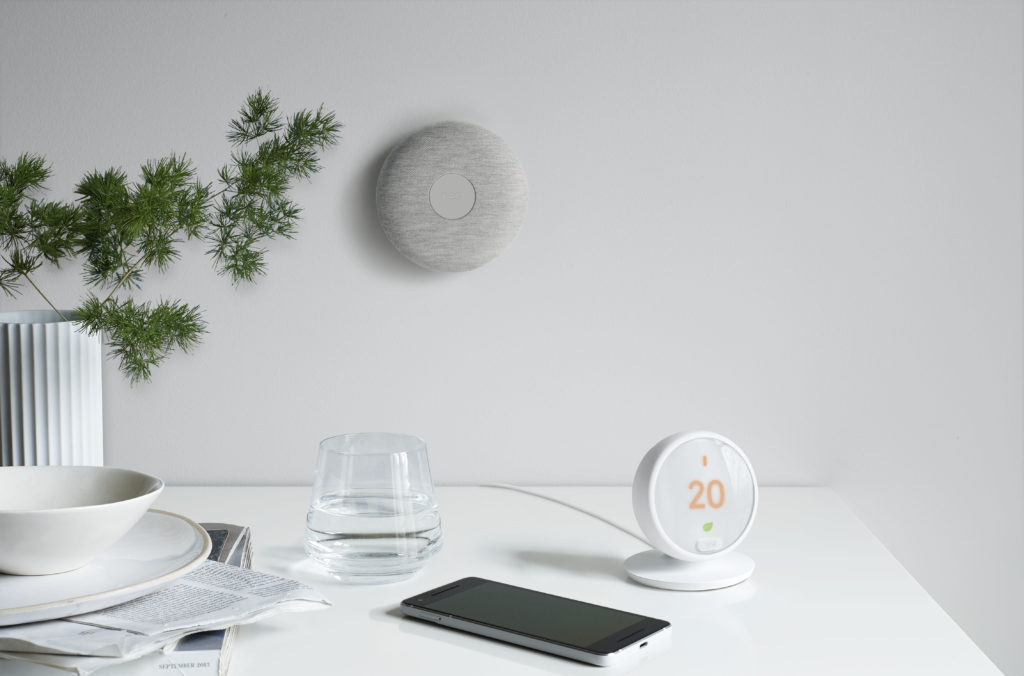 The Nest Thermostat E is the latest version in the line of Nest thermostats. It is due to be released shortly in the UK. It will be priced at £199. Approximately £20 on average below it's more full featured Nest Learning Thermostat 3rd Generation. Just like the previous versions, It is designed to have proven energy saving features that are now expected by customers for there journey to a modern smart home.
You can say the Nest Thermostat E is the lite version of the Nest Learning Thermostat 3rd generation. Unlike the clear glass of the 3rd version, it has a frosted / diffused glass. There are other differences as well including the integrated stand, which prevents wall mounting. All other features are listed below in this article.
Easy to control. Customers can change the temperature with the Nest app.
Easy to save. Proven energy-saving features from Nest.
Pre set schedule based on several hundred million days of behaviour data from existing Nest Thermostats.
Place it anywhere. Comes with a built-in stand and plug – place the Nest Thermostat E on a shelf or desk.
Easy installation. Simply replace the customer's existing thermostat with the Heat Link E (included) which connects to the boiler.
Voice control. Just ask a Google Assistant device to turn the heating up or down, or what the temperature is inside the home. Can also be connected to Amazon Alexa range of devices
Simple design. The frosted display blends into any home.
Compatibility. The Nest Thermostat E is compatible with most central heating systems. See below for compatibilty.
Nest Thermostats versions compared
| | Nest Thermostat 2nd Gen (Discontinued) | Nest Learning Thermostat | Nest Thermostat E |
| --- | --- | --- | --- |
| Control from anywhere with the Nest app | Yes | Yes | Yes |
| Proven energy-saving features | Yes | Yes | Yes |
| Turns itself down once it detects you've left the house | Yes | Yes | Yes |
| Comes with a simple schedule | Requires Setting | Requires Setting | Yes |
| Place it anywhere with the stand | Requires separate stand | Requires separate stand | Built-in |
| Install it on the wall | Yes | Yes | No |
| Frosted display blends into the background | No | No | Yes |
| High-res colour display | Yes | Yes | No |
| Farsight shows you the time, temperature or weather | No | Yes | No |
| Metal ring comes in multiple colours | No | Yes | No |
| Control hot water | No | Yes | No |
| Works with most central heating systems | Yes | Yes | Yes |
| OpenTherm | No | Yes | Yes |
Nest Thermostat E what's in the box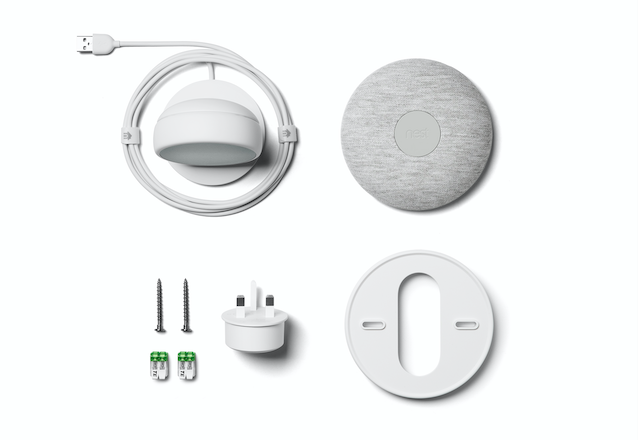 Nest Thermostat E
Mains adaptor to USB
Heatlink E mounting plate and Heatlink E
Screws for Heatlink
Terminal blocks
Quick start guide
Welcome Guide
Warranty
Compatibility with central heating systems
Heatlink Design
As you can see from the heatlink. There are terminals for common, NO(normally open) and NC(Normally Close). These are used in the S plan wiring systems to control a zone. In addition to these terminals you can also see the OT1 and OT2 terminals, which are used for OpenTherm. As the Heatlink E can work with with a 2 wire system, it is powered by a battery to activate the relay use to control the heating system. So in simple terms means, you do not need to give power to the heatlink.
Features
Auto-Schedule
Home/Away Assist
Energy History
Home Report
Nest app
True Radiant
Ti me-to-Temperature
Sunblock
Thermostat Lock
Software updates over Wi-Fi
Safety Temperature Alert
System Test
Specifications
Colour
Display
24-bit colour LCD
320 x 320 resolution at 182 pixels per inch
4.5 cm diameter
Sensors Thermostat
Temperature
Humidity
Proximity/Occupancy
Ambient light Heat Link
Temperature
Size and weight
Display with stand
Mass (with cable): 408 g
Width: 8.16 cm
Height: 9.44 Cm
Heat Link E
Diameter: 11.7 cm
Mass: 147 g Trim plate
Diameter: 1 1.4 cm
Mass: 22.3 g Connectivity requirements
Wi-Fi Internet connection
Phone or tablet running iOS or Android
Nest app
Languages
English (US, (JK)
Dutch • French (Canada, France) • Italian • Spanish (North America, Spain) • German
Wireless
Working Wi-Fi connection: 802.11 b/g/n 2.4 GHz, 802.1 la/n 5 GHz
Wireless Interconnect: 802.15.4 @ 2.4 GHz, Bluetooth Low Energy
Battery
Built-in, rechargeable lithium-ion battery
Power consumption
Warranty
2-year limited warranty. For help, please visit nest.com/support.
ErP control class
ErP class IV (+2%) when connected over On/Off
ErP class VI (+4%) when connected over OpenTherm
Where to buy