Andrews R18 Water Heater Installation Servicing Instructions Manual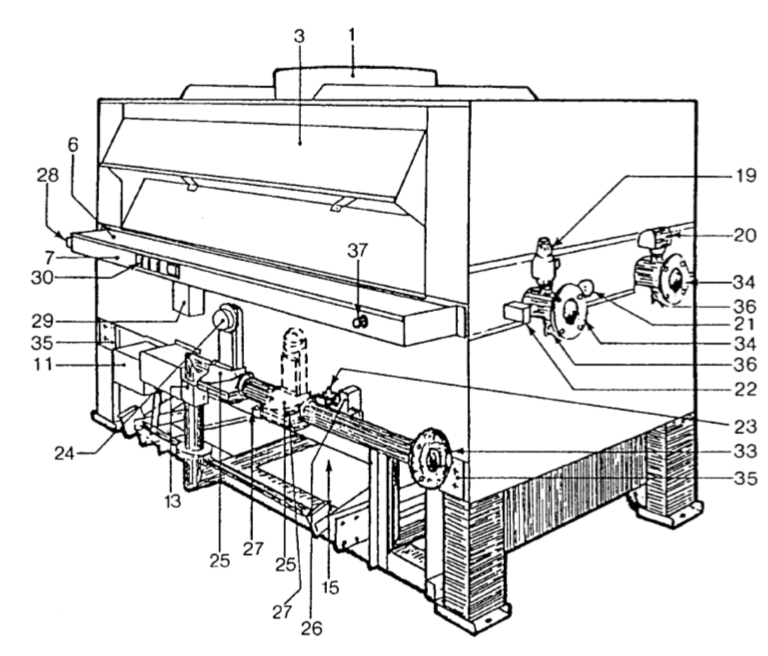 DESCRIPTION
The R18 series water heaters are atmospheric open flued, low thermal capacity gas-fired water heaters.
These high efficiency water heaters are designed to provide hot water to various industrial and commercial applications where there can be varying demands and fluctuating loads.
Several models are available with heat inputs from 538 kW to 1122 kW and recovery rates from 10.513 litres per hour to 21.926 litres per hour, based upon a temperature rise of 44 K or 8.260 litres per hour to 17.226 litres per hour, based upon a temperature rise of 56 K.
The R18 series of water heaters are available in 6 types: 132, 154, 180, 210, 244 and 280.
The last three digits of the type number indicate the number of burner bars present in the burner assembly. The load at nett calorific value is approx. 3,6 kW per burner.
All water heater types are fitted with a 18-tube heat exchanger of the 2 pass type including stainless steel manifolds.
The use of extruded copper fin pipes in the heat exchanger leads to higher efficiency.
The R18 water heater is supplied with a primary pump, to ensure the optimum flow rate (to prevent the precipitation of lime scale) and a bypass.
Thermal radiation losses are minimized by the optimal con- struction of the combustion chamber in which high-grade insu- lation is integrated.
The advanced construction of the R18 enables swift assembly and dismantle, which simplifies maintenance and inspection.
All water heaters have full sequence automatic control with overheat cut off, water flow switch, modulating turn down on gas and combustion air (for improved efficiency at varying heat loads) and fault indicators.
The R18 has an electronic protection and ignition system, indicated by E.
The electronic PID version controlled by a simple to operate regulator is indicated in the M version.
File Info
File Size - 0.00 KB
Created Date - September 12, 2019
Last Updated - November 20, 2019